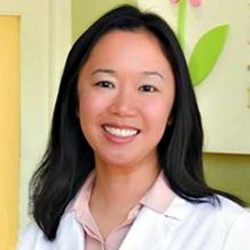 Dr. Angela So – D.D.S
B.Sc. H. (Bachelor of Science with Honours in Life Sciences - Queen's University, 1997) D.D.S. (Doctor of Dental Surgery with Honours - University of Toronto, 2002) AEGD (Advanced Education in General Dentistry Residency- Case Western Reserve University, 2003)
---
Born and raised in the Greater Toronto Area, Dr. Angela So, loves the area and neighbourhood surrounding her Downtown Toronto Rosedale Dental Centre office. Her philosophy is to treat each person who becomes part of the Rosedale Dental Centre family with care and compassion. She oversees their overall dental health and promotes optimal comprehensive dental care for many years to come.
As a Faculty of Dentistry, University of Toronto graduate, she has practiced throughout the Toronto area prior to establishing her own practice at Rosedale Dental Centre in 2007. She applies her years of knowledge through continued professional development into treating each patient with care and attention in her everyday practice. Her comprehensive treatment approach involves preventative and minimally invasive operative dentistry as her first approach in order to preserve your best dental health.
On her personal time, she enjoys sharing her years of clinical experiences as a clinical restorative and prosthodontic instructor at the University of Toronto dental school. She also enjoys her time being involved in her two children's extracurricular activities, travelling and staying connected with her family and friends. She is fluent in English and Cantonese.
Dr. Gino Bucciarelli – D.D.S.
---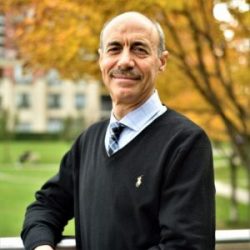 Dr. Gino Bucciarelli has practiced in the Yorkville, Rosedale and Uptown areas as a Toronto Dentist for over 30 years. As an alumni of University of Toronto at the Faculty of Dentistry, he shares his time teaching as a Prosthodontic Clinical Instructor at the dental school. He also enjoys gardening and caring for his family.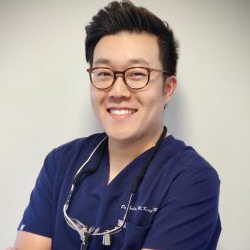 Dr. Kang grew up in Toronto and graduated from the University of Toronto, Faculty of Dentistry with honours. During his four years of dental school, he was involved in the Restorative Mentorship Program and provided dental services to patients who lack access to dental care at the Outreach Program for the Halliburton County. Dr. Kang enjoys building bonds with his patients and has a strong passion and commitment for helping patients attain optimal dental health by providing up-to-date evidence-based dentistry. Outside of dentistry, Dr. Kang is an avid golfer and enjoys hiking in his spare time. He also loves watching sports, trying new recipes, and spending time with family and friends. Dr. Kang is a member of the Royal College of Dental Surgeons of Ontario and the Ontario Dental Association.